Product Description
Oshmo Rebuilt Drive Shaft R60 R75 R90 R100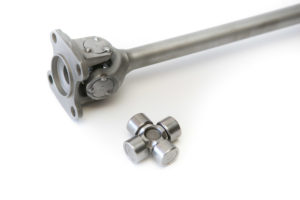 Oshmo now offers high quality driveshaft service for SWB or LWB  and GS Airheads.
FEATURES:
HD U-Joint – stronger than stock
Weld-on u-joint retention pads. The removable weld-in pads makes it possible for future u-joint replacement.
Send in your drive shaft for this service
Dual u-joint driveshafts, add  $100.00
---
U-Joint kit available separately.
https://www.oshmo.com/product-category/parts/u-joint-kit/
---
Oshmo: Quality You Can Count On.